CF Education at Your School
Learn about how cystic fibrosis (CF) may affect your students, and the best way to support them in an education setting.
Cystic Fibrosis Education
We provide free cystic fibrosis education, tailored for educators and teachers, to help you support your student with cystic fibrosis.

Our free e-learning modules cover a range of topics related to CF, including practical advice for supporting your student with cystic fibrosis at school/day care.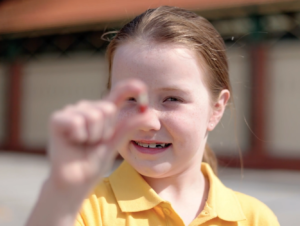 This module covers a wide range of general topics and advice about CF.
For most educators, this module will provide a broad overview of your students needs and how you can best support them. There are a series of additional topics available below, which are suggested based on your students circumstances.
In this module you will learn:
About cystic fibrosis (CF) and how it affects the body
CF management and treatment at school/day care
Nutrition, physical activity and other considerations
Infection prevention and cross infection
This module will take approximately 20 minutes to complete.
On completion you will receive a PD certificate recognising your achievement.
Once you have completed the core module above, there are several topics available with extra information, dependant on your students circumstances.

More topics coming soon!

Infection Prevention and Control